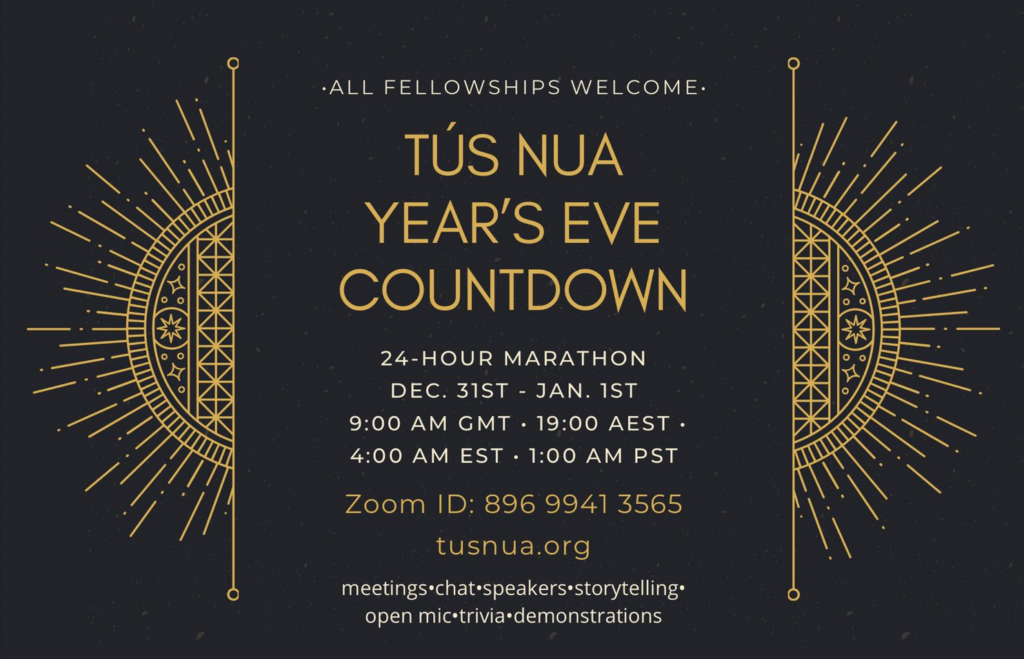 Welcome to Tús Nua New Year's Eve 24-hour Marathon! We would like to welcome you, as we ring in 2021, SOBER!
We are still seeking co-hosts to help with admission into the room, etc.
It's going to be more than meetings, we'll have a chat space, a cooking demonstration, people to recite poetry or play music, a place to celebrate and be together as we see out one year and welcome in the next.
This space is secular in nature but open to all people and fellowships! Please join us for a wonderful day of sober fun!
The Zoom room will be opened at 9:00am (Irish time/GMT) Dec 31st and will stay open until 9:00am Jan 1st
So, please fill in the form below letting us know which time slot you want or if you wish to help by co-hosting.